welcome ms. peggy lane
St. Mary Magdalene Catholic School is pleased to announce that Ms. Peggy Lane has accepted the position of Principal.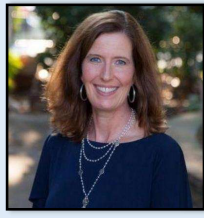 While new to St. Mary Magdalene, Ms. Lane is no stranger to the Diocese of Raleigh. Over the past ten years, she has served as Principal of the Cathedral School in Raleigh, Assistant Principal at St. Michael (Cary), and Principal at St. Egbert (Morehead City).
While at Cathedral School, she guided them through a successful 5-year accreditation cycle in 2022, while also working to modify the math, literacy, grammar and vocabulary curriculums. Ms. Lane designed and implemented elective programs in Grades 6-8 and engaged with the School Parent Advisory Committee in enrollment and marketing initiatives that resulted in a 12.5% increase in the current school year. As an advocate for teacher growth, development, and recognition, she has encouraged educators to participate in the diocesan Lewis Award for Excellence in Teaching identification process, resulting in two Award Recipients in 2013 and 2023.
She stated in her interview application, "My philosophy of education is one that seeks to provide a Catholic school education which is accessible to all and will produce capable, confident, faith-filled young people, eager to humbly serve others using their God-given gifts and talents. It is through the teaching, modeling, and integration of servant leadership across all aspects of our Catholic schools that will enable the Church to provide the most meaningful education to our youth: one that integrates a child's whole being in mind, body and spirit."
Ms. Lane received her Master in School Administration from East Carolina University, along with a second Master in Business Administration. Her undergraduate work was in Psychology (BA). Prior to moving into school administration, she was a middle school computer literacy educator in Wayne County Schools, and a Business/Vocational teacher in Granville County Schools. She also holds a NC Public School Administrator's License.
Currently, Ms. Lane resides in Morrisville, NC with her youngest of four children, Alyssa, who is a freshman at Cardinal Gibbons. Her three older sons, two of whom are Cardinal Gibbons graduates, are completing their undergraduate or graduate studies at various universities. Ms. Lane will begin her tenure at St. Mary Magdalene Catholic School on July 1, 2023.