Time Management
November 21, 2016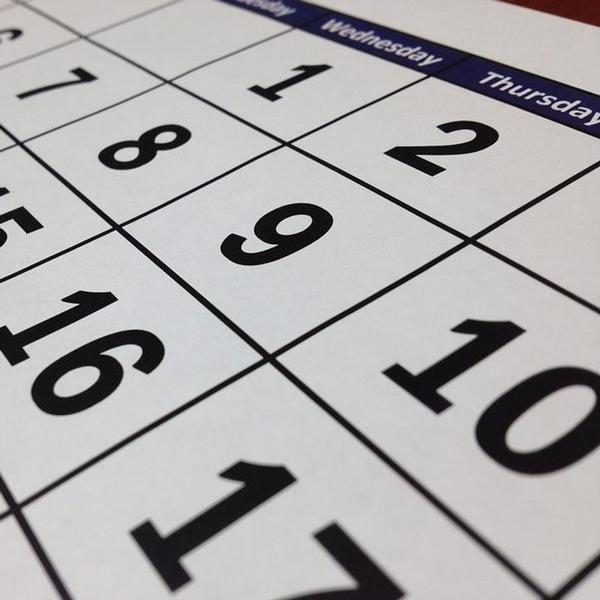 In a Great Schools Parenting article about time management, some students are thought to be "time-challenged". By making time-management as important as reading and writing, we are setting up our children to be successful in school and life.
I really enjoy visiting classrooms and providing lessons on academic, personal and social topics. Recently, the 4th grade classes learned about keeping a calendar and organizing the week. Many students are juggling sports practice, games, music lessons, family commitments and, of course, keeping up with homework and studying for tests.
The guidance lesson focused on a student, Fred, who had a typical week of activities. The students helped "frantic Fred" plan his week of activities so he wasn't so…frantic. After we helped Fred with his schedule, the students used a weekly calendar to then plan for their week.
When I meet with the students, I like to talk about tasks and priorities – things we "have to" and those we "want to." We start by talking about the things in life we "have to do" and we schedule those in our calendar. Then we find time in our week for the things we "want to do." Homework is always in the "have to" category. Relaxing and reading a book for fun are things we want to do. It's important that students focus and use their time wisely to accomplish the "have to" do and to also make time for the "want to" do.
Does your family keep a calendar for everyone to see? The students told me that some of their parents have the calendar on their phone, but that doesn't help the student keep up with their own schedule. Consider printing a schedule or at least going over the schedule as a family on Sunday. A student can then be sure to plan ahead for his/her assignments. The student can use their own planner to write in other activities, such as club and sports events. A planner will help your student stay organized with schoolwork and after-school activities. And, add in some family time in the "have to" so that you have quality time together. This can be helpful in changing your time with your family from "frantic family" into "fun family."
Nikki Curliss, Guidance Counselor, has been at StMM for 5 years. She enjoys spending time helping students one-on-one and with whole classroom lessons.