Blog
Differentiation
December 19, 2016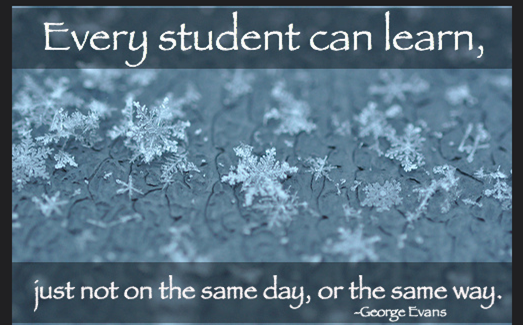 Today all classroom teachers have students who struggle and require more activities and reinforcement to meet grade level benchmarks. These same teachers also have very strong students who deserve richer activities to keep them engaged. When you take a snapshot of a classroom today, you see students at multiple levels. Differentiation is the effort made by teachers to meet the variety of different learning needs and styles in their classroom.
Each day, educators strive to meet the challenge of addressing academic diversity in their classrooms through differentiated instruction. They must attend to the learning needs of particular students rather than follow typical patterns of teaching their students as if they were all alike. Individual adjustments need to be made regularly. Differentiation has become a way of teaching. It does not come in a "one size fits all" package. It asks teachers to know all of their students very well so they can plan instruction to provide each child with tangible experiences and tasks that will improve their learning. Research on how effective differentiation is shows the benefits for both struggling students as well high ability students.
While differentiation at the instructional level is beneficial, it is also important for our students to be empowered to set and meet learning goals for themselves. That way, each of their individual needs, interests and differences can be considered. We as teachers need to know and nurture each of our student's strengths and weaknesses. Ultimately, we are the "fuel" that ignites our kids' love of learning.

Wendy Bennett has been teaching 3rd grade at St. Mary Magdalene School for 10 years. She graduated in 2006 from Meredith College with a B.A. in Psychology and N.C. Education License.