Blog
Family Game Night
April 04, 2017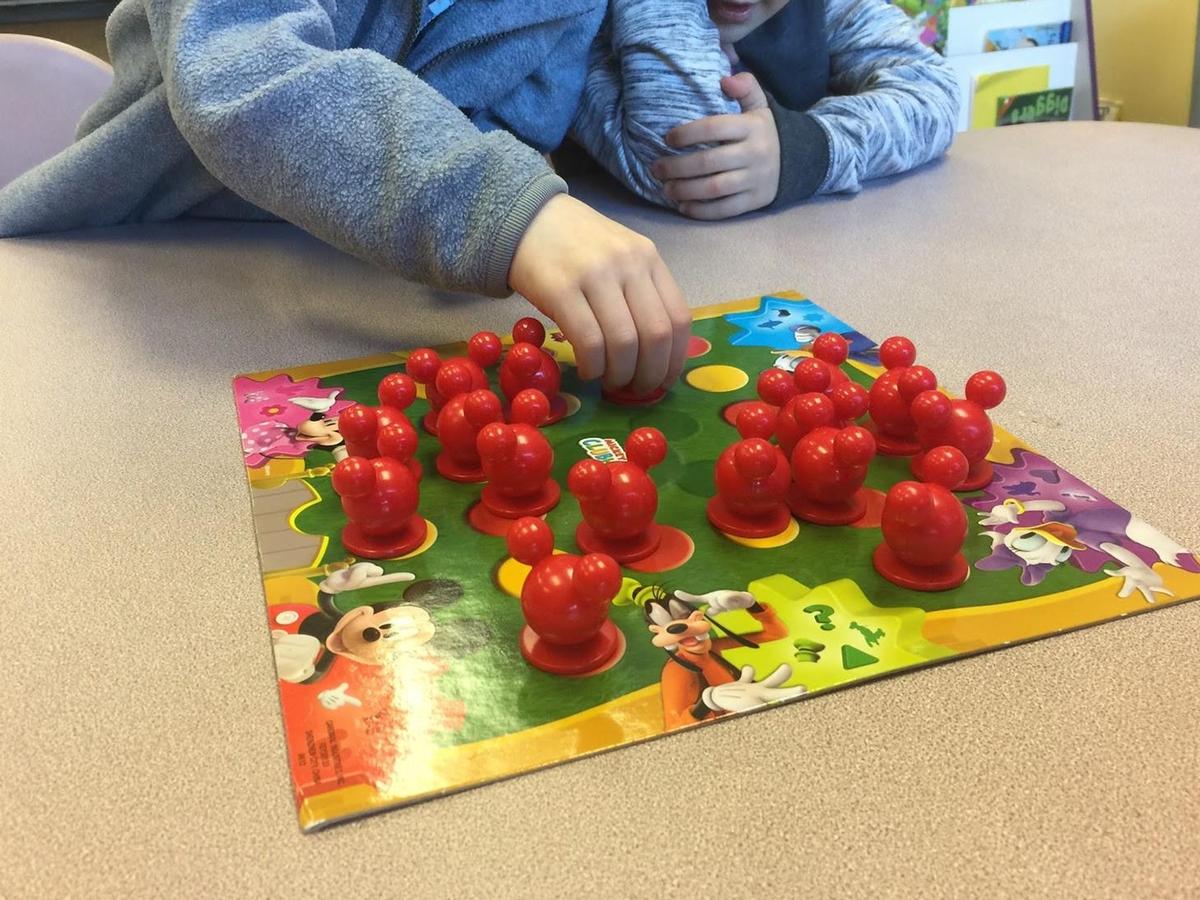 Family Game Night, FTW!!


When I was a young child, I loved family game night. We always played Parcheesi. Mom always won. Best of all are all the memories I have of the whole family laughing together. I thought we were just having fun, but little did I know I was learning. 


Now that I have my own family, I've continued the tradition. We started early with bingo (matching), memory (recall skills) and Candy Land (color recognition and counting to 2). Then we moved to Uno (color and number recognition 0-9). This is currently my 5-year-old's favorite game and she legitimately wins most of the time. Once they master reading, we transition to more grown-up games, like Clue. My 3rd and 4th graders have made their own special box dividers for this mystery game. Let's face it, even grown-ups can enjoy game night. My father and brother always celebrate their birthdays with a family chess tournament. We play all day (including my children) and crown a winner!! We used to have a running scoreboard all summer for who won the most ping pong games. That was fun, too. And don't forget those Murder Mystery Parties for the adults and teens. 

There's definitely a trend in bringing bring back family game night.

With everyone's family calendar booked with after-school activities, sports, and work meetings, it seems downtime is a commodity. More often than not, downtime these days equates to technology time. Children, and parents alike, benefit from this timeless ritual. Why is family game night so awesome? Let's have a look. 



Emotional benefits:
 Children and parents need time to connect with each other in a stress-free environment. Take away the homework. Take away the work computer. Take away the electronics. Let your fun side come out. Kick back, relax and have some friendly competition. Competition is fun! Enjoy your win and learn to lose gracefully. This, especially, takes practice as there may be lots of tears at first. Parents, don't let your kids win every time. Teach them that losing isn't the end of the world. Teach them to be patient and accept delayed gratification. Teach them to use good manners by shaking hands, making eye contact and saying "good game". Teach them not to give up and that hard work pays off. Then, maybe, let them win once. 


Social benefits: 
Playing games as a family helps your child learn to socialize with both adults and peers in a positive way. He/she can learn to be empathetic with their fellow players by consoling them when they lose and not gloating when they win. It teaches small children to take turns and share. Older kids can assume that "big brother/sister role" by helping their younger siblings learn how to play the game. (Gives them that ability to be the boss--which all kids love--without being bossy.) Adults can also use the game as a distraction to their advantage. This "no pressure" time is the perfect opportunity to ask about your child's day or about other issues currently at hand. It's like hiding the vegetables in the mac and cheese, the child may not even realize he/she is actually having a real conversation with his/her parents. 


Educational benefits: 
Games work in education because the kids are learning, but it's so much fun that it doesn't feel like work. Different games can be tailored to suit each child's educational goal, but all games will teach some basic skills. Some of those skills being turn-taking, good decision-making and problem-solving.


No matter what game you choose, just get started. Pop some popcorn, buy some fun drinks and treats and start your own tradition of family game night this week. 



Motivational/informational links to help start your own family game night: http://www.healthfitnessrevolution.com/top-10-health-benefits-board-games/
http://www.scholastic.com/parents/resources/article/creativity-play/benefits-board-games

playtivities.com/20-family-game-night-ideas/


written by Lydia Binanay, during a chess tournament ☺️
Lydia Binanay is a mother of three Catholic schoolchildren (one being a preschooler, herself) who currently teaches in the Pre-K-3 classroom at St. Mary Magdalene in Apex, NC