What's for Dinner
August 02, 2017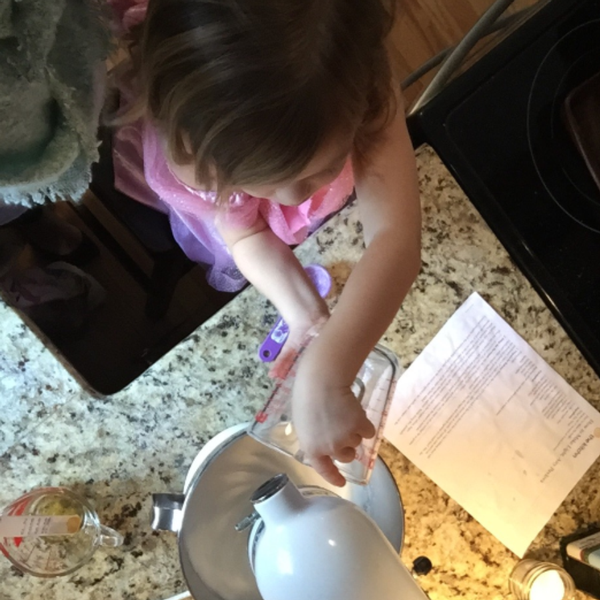 This is the universal question that you hear on a nightly basis. Your kids are hungry. Again. Every night they seem to want dinner. And you have to feed them. But you also have to help them with homework, shuffle them around to their activities and cajole the crying baby or discipline the tantruming toddler. Don't forget, they all need a snack and a lunch for school tomorrow, too. Oh yeah, it must all be healthy and budget-friendly.
So how do we do it? Here's some pointers for "winning" at dinnertime:
Make a menu.
If you don't meal plan, there's no plan. Before the week begins, sit down with all of your schedules and map out when you have time for food prep. A night here, a morning here, maybe lunchtime there. Then, decide what you have time to make during those time slots (a quick meal, a slow meal or a crockpot meal). If there's no time for cooking then I'll decide to pull something out of the freezer, use leftovers, or maybe pick up a pre-made meal from the store (think Donovan's Dish, Dinner Savvy, Whole Foods, Costco, etc). I write my menu on a chalkboard in my kitchen for everyone to see. That way we all know what to expect and I know what needs to be done when I get home that night.
Maximize your time in the kitchen.
When you have to cook something, cook more than one thing. When you make breakfast Saturday morning, double that batch of pancakes and freeze half. Boil some eggs for later in the week and bake a batch of granola bars. Same thing with dinner. While you stir your spaghetti sauce, chop all your fruits and veggies for snacks and lunches, write your lunchbox love notes and fill the water bottles. Make sure every part of that kitchen is working simultaneously. You may spend a little bit more time in the kitchen for that meal, but it'll save you much more time later.
Your freezer is your best friend.
Three times a year I spend a few days stocking my freezer: in August before school starts, Christmas break and Spring break. I do this at regular mealtimes when I already have to make something (maximizing my time in the kitchen). I make double or triple batches of certain freezer-friendly meals. I serve one batch and I freeze the rest for school mornings, bag lunches (pull it out the night before and it'll defrost overnight in the lunchbox) and busy weeknights. Here are some things that I find freeze well: muffins of all flavors, pancakes, waffles, spaghetti sauce, chicken broth (for soup bases), bagels (I stock up from the local shop), cookie dough rolled into a log (for that last minute bake sale), sweet breads (like banana or zucchini bread), refried beans, black beans and rice, cooked and chopped chicken for those lunch boxes, hummus, guacamole...the list goes on and on.
Got a crock pot?
Not all people are fans of the typical meat-in-sauce meals that crock pots usually deliver. But don't give up on it yet. Beans are super easy and affordable and they love a crock pot. Pinto beans are my favorite but we also do black beans and beanie weenies. Throw some in with some aromatics and some homemade chicken broth (also made using your crockpot: just throw your bones, mirepoix and water into your crockpot and cook all night/day, strain and freeze). Of course, you can always do the ribs with bbq sauce, chicken with salsa, etc in the crock pot and serve it with a side anytime. But I like using the crockpot to keep my food safe and warm until ready to serve. For instance, I sometimes can come home at lunchtime, so I will make chili or soup or sloppy joes for dinner but then I'll toss it all into the crockpot so when we get home for dinner, it's piping hot and ready to serve.
Delegate the cooking to your kids.
There are five people in my family. If we each cook a night, that's only one weeknight per week that I have to worry about. So spend the summer (when there is no homework) teaching your children (and your husband) to each perfect a different meal. Then come August, your whole family will be helping out at least occasionally. Having your children in the kitchen will teach them a wide range of skills: the science of cooking/baking, mathematics of measuring, fine motor skills for those little ones who are scooping and pouring and stirring and pinching and early readers can practice reading recipes aloud. Creating a new meal can also help the rigid child learn flexibility. Change up the cheese sometime! Or the kind of noodle! It doesn't have to be big change.
Got a kid that doesn't eat?
For those picky eaters, having them involved helps them to branch out and try new things. Have them watch a youtube or food network episode (Chopped, kids!) that interests them. Then make your list, have them shop for ingredients at the store and then come home and make and taste it. If they are afraid to taste still, serve their new food out of a shot glass or small medicine cup. It'll be such a small amount to taste that it'll be kinda funny and like a novelty item. Those small tastes will slowly change their taste buds over time. Even Daniel Tiger (PBS) has a good song for trying new foods for those smaller chefs.
Sit down for dinner.
There have been all kinds of studies that show the benefits of eating together. But hey, it doesn't have to be around the dinner table. It could be on the soccer field or in the parking lot of the dance studio or the park next to your music lessons. Just find time to all eat together so you can reconnect with your family and rehash the day. Treat your out-of-house meals as a picnic and plan in advance so you don't have to use the drive-thru.
So what's for dinner tonight? Hopefully less stress, a happy family and a belly full of healthy, delicious food. Bon apétit!
Some resources to help you along the way:
http://thepioneerwoman.com/cooking/freezer-cooking/
http://www.pbs.org/parents/daniel/episodes/ (episode 116)