Blog
Successful Switch from Summer to School
August 30, 2017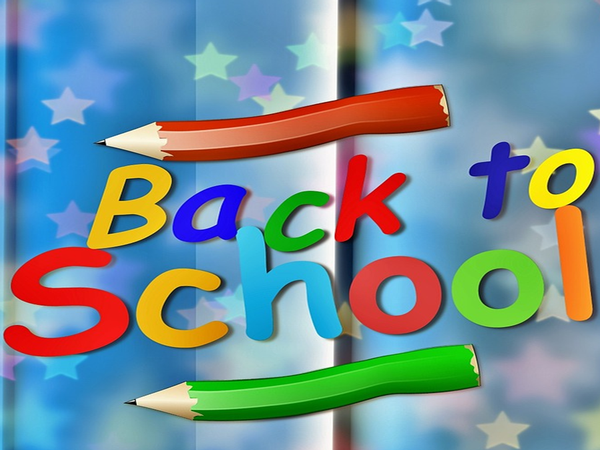 Last May, I blogged about all the fun, creative, innovative ways to stay busy over the summer and reduce the summer slide. Now, here we are sliding right into the new academic year. How did we get here so fast? Here are some tips from a Scholastic parenting article, www.scholastic.com, on how to make the beginning of the school year a success.
Routines. Children thrive on routines. Bedtime and eating routines are going to set your child up for a successful foundation. Help your child get the appropriate hours of sleep and have nutritious meals.
Household Rules. In the summer, your child may have different rules when it comes to TV or electronics. Have a family meeting to discuss the new rules when school is in session and talk about when to focus on school work and when there is time for electronics. The more screen time a child has, the harder it is for him/her to focus at school.
De-stress dressing. Lay out clothes the night before. Uniforms are helpful, but the students have favorites and of course remembering to have the clean PE uniform.
Talk about goals as a family. Were you late most mornings? Then talk about what you all can do to get here on time.
Summer is a fun way to try out new hobbies and venture into camps. If your child thrived being on the swim team or the programming camp, find a way to keep that going during the school year.
Set up a homework station for success. Help your child find an appropriate place with the adequate supplies. Many minutes can be wasted looking for the sharpened pencil!
Get to know the teachers. Attend the Back to School events, read the lesson plans on renweb, and talk to your child first about assignments before talking with the teacher.
I hope your family will slide right into the new school year with minor bumps along the way. Please check-out other articles by Scholastic to help with reading, activities, life and learning, and parenting articles.
Nikki Curliss, Guidance Counselor, has been at StMM for 6 years. She enjoys spending time helping students one-on-one and with whole classroom lessons.