Advent and Christmas at StMM
December 06, 2017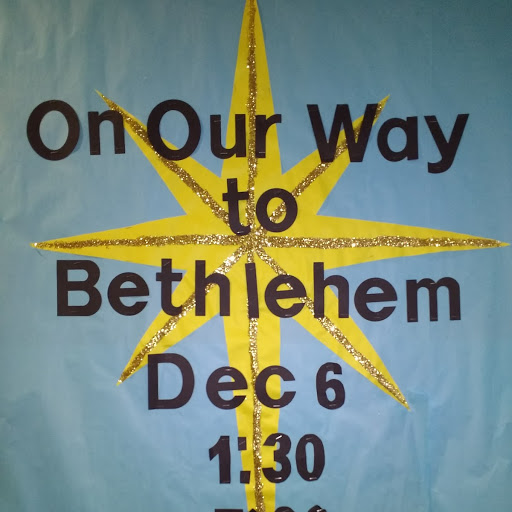 As I walk around the StMM campus, I see signs of the seasons of Advent and Christmas everywhere I look. The angel tree is in the school lobby next to the collection bins for our St. Nick Shoe Drive. Hand-made Advent symbols are hung on trees in the classrooms, reminding the children that we are in a time of prayerful waiting as we approach Christmas Day.
This week we gather together for our annual Christmas pageant, a celebration that is a renewal of our commitment to our faith. Each year, we appreciate the dedication of our staff and students as they prepare for this performance. Our band, strings and handbell students have been practicing for months! It is traditional at StMM for our second and fourth grade students to participate in the pageant and they look forward to getting the opportunity to sing Christmas carols or to portray Mary, Joseph, an angel or a king. This year we even have a hen and a rooster!
Participating in the pageant helps our children to learn the importance of the season as well as the events in Christ's life. There is a small wall-hanging in the school that includes this verse from Matthew (10:27): 'What you hear in whispers, proclaim from the housetops.' This is exactly what our students are doing in the pageant performance.
At StMM, we also gather as a school to celebrate the season of Advent. Every StMM alumni can sing the 'Light the Advent Candle' song – we have been singing it every year since we opened in 2000. The Advent prayer service is an opportunity for our middle school students to act as disciples of Christ and lead the rest of the school in prayer and song.
I am proud of our Advent and Christmas traditions here at St. Mary Magdalene School. They are just one way we educate our students in their faith, and they are the heart and soul of a Catholic school.
Robert Cadran is the founding principal of St. Mary Magdalene School