Blog
Serving the Community
December 18, 2017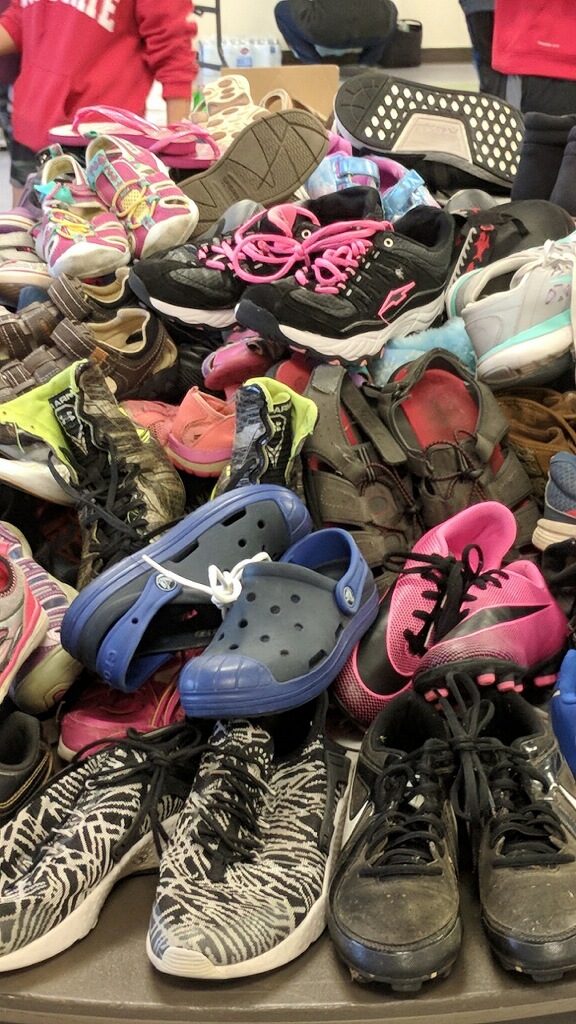 This past weekend David Legarth, from Brown Bag Ministry, kindly asked me to come with him to deliver the shoes we collected last week from StMM's St. Nick Shoe Drive! I was so honored to be able to distribute the 581 pairs of shoes to the neediest members of our community. We drove the Brown Bag Ministry truck, which was filled with shoes, to the Oak City Outreach Center in downtown Raleigh near Moore Square. There were people lined up at the center eagerly awaiting our arrival. We wanted to distribute shoes immediately after the lunch that the center provided. The essential items of food and shoes are often taken for granted. It brought the entire meaning of Christmas to the forefront of my mind. In the movie It's a Wonderful Life, George Bailey, with the help of an angel named Clarence, realized the things that were truly important in life. It wasn't about the lost money at the bank, but how George helped everyone in the town throughout his whole life.
Our school helps others in more ways than we think. To see the eyes of people gleam with excitement when we put the shoes on the long tables is an amazing sight to behold. Knowing that our school was able to give them shoes for the cold winter ahead was very rewarding. In some small way, on that wintry day, we helped make life a little brighter for 121 people!
Providing the necessities of life to others is a humbling experience. It puts the worries of our life's daily events in a proper perspective.
Father Staib mentioned preparing for Jesus' birth in today's homily. We are preparing our hearts to help others, our minds to think of ways to come to the aid of others in need, and our souls to love everyone.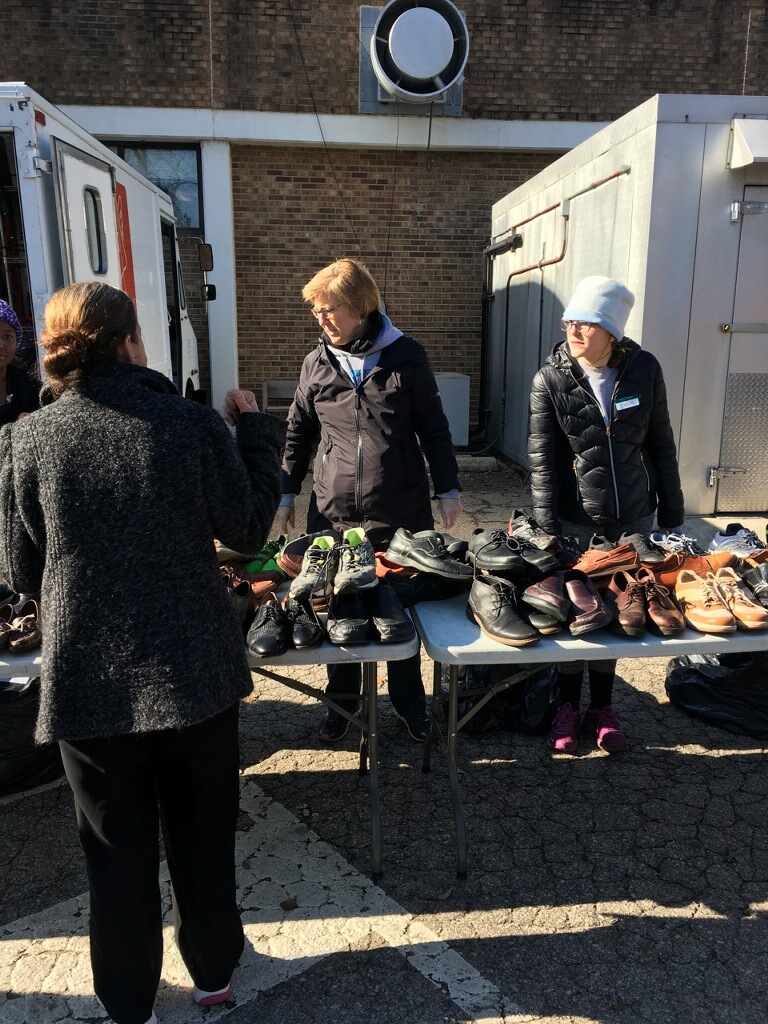 May you find the true spirit of Christmas this holiday season!
Mrs. Bonnie Agnew teaches second grade and has been with StMM since 2007.