Blog
Peaceful Christmastime
December 19, 2018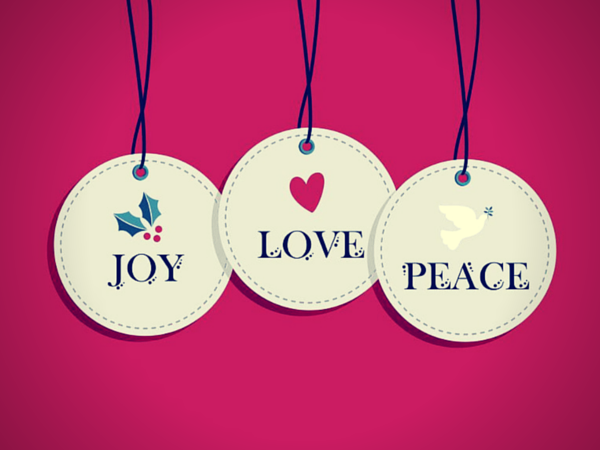 It's the Most _______ Time of the Year! How would you complete the sentence? During the Christmas season, we are spending more time with distant relatives, keeping watch over children who are home from school, and creating shopping lists for gifts and food. The American Psychological Association offers tips to help parents deal with holiday stress.
Set expectations – Talk to your kids about expectations for gifts and holiday activities. Be open with them if money is an issue. Talk about the real "reason for the season".
Keep things in perspective – Try to consider stressful situations in a broader context and keep a long-term perspective. If conversations about political views are a difficult topic, be ready with other topics to bring up. FOOD! Food is always a fun topic.
Make connections – Good relationships with family and friends are important. So, view the holidays as a time to reconnect with people. And, put down that device. Spend time talking to others, playing games together, and enjoying less technology.
Take care of yourself – Pay attention to your own needs and feelings during the holiday season. Engage in activities that you and your family enjoy and find relaxing. Take a walk, have family movie nights, play games as a family.
If you are feeling more stress and anxiety during the Christmas season, take some time to focus on how to best handle the stress. Think about what is causing the stress and determine which of these items you can control and what you cannot control. Despite the endless lists you are keeping, remember to spend time thinking about the real gift of the season, Christ's birth! Are you spending time during Advent preparing for Christmas? Spend time in prayer and reflection in Church and finding ways to help others.
For the complete article, visit the website: http://www.apa.org/helpcenter/parents-holiday.aspx