Blog
StMM Guidance Schedule
March 15, 2019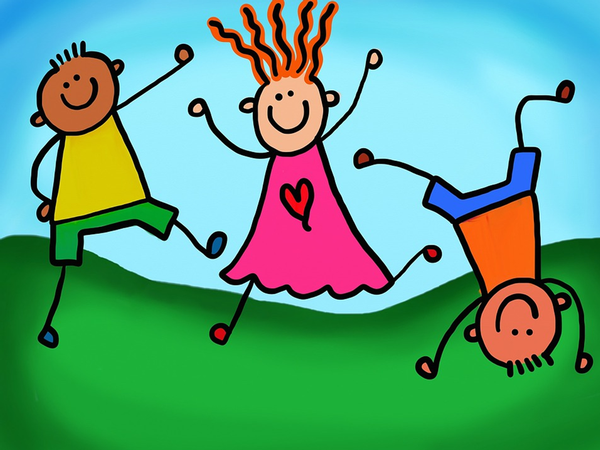 Throughout the year, our Guidance Counselor creates guidance lessons to help students academically, socially and personally. Through classroom lessons, the students gain a greater understanding of self-awareness and showing respect for self and others.
To help our kindergarten students with listening skills and following the rules, the students read the book, Howard B. Wigglebottom Learns to Listen and discussed the importance of being a good listener. It's important to listen to keep up in school and to follow rules so one doesn't get hurt. Another time, the students read the book, The Little Engine That Could, The students thought about what they can focus on and work hard on at school. They learned the importance of perseverance and not giving up.
First grade learned about what qualities make a good friend and how to be one. After we talked about what a friend looks like, the students created friendship bracelets to remind them about the lesson.
Students in first - third grade learned about conflict management. The students watched the Kelso video series, which are short videos portraying children with small problems. The children then discussed how to handle the conflicts in the video. The students processed the small problems and talked about how to best handle the conflicts from the Kelso good choice wheel of options. Some options are; tell the person to stop, walk away, take turns, talk it out, etc.
The third grade learned about kindness by listening to a reading of Have you Filled a Bucket Today? Afterwards, the students discussed being kind to others and filling someone else's bucket as well as your own. The students gave examples of what they do to help others, which in return, fills their own bucket. They came up with as simple tasks as holding the door open for someone, smiling at a classmate, and following directions in class.
Students in fourth and fifth grade learned about work habits and being organized. The students were led in discussions on "what do I want to do vs. what do I need to do?". The students discussed how to handle conflicts within themselves and learn to prioritize and make time to do things they want to do.
To help our middle school students reach their potential and be successful, the students had a conversation and lesson on Learning Styles. The students took a questionnaire to find out if they were an auditory, visual or kinesthetic learner. The goal was to help give examples of different ways of learning that will help each individual student.
Technology Safety is an important topic to discuss with students in fifth-eighth. The students were engaged in an interactive survey using Kahoot. The students answered questions and had to think how to best handle situations if someone was trying to contact them or if someone was cyberbullying someone. The students learned how to protect their digital footprint.
To further help our students socially and personally, the school community participated in the Sandy Hook Promise program; Start with Hello!. StMM is a registered school with the national program and we have been an innovative school leading the discussion in the Raleigh Diocese. This year, some 8th graders were chosen to help facilitate the program. The 8th grade students were trained on the program and helped model social cues through icebreaker activities. The program is designed to reach out to others, teach empathy and how it simply starts with "hello".
Nikki Curliss, Guidance Counselor, has been at StMM for 8 years. She enjoys spending time helping students one-on-one and with whole classroom lessons.