Blog
Leadership
January 15, 2019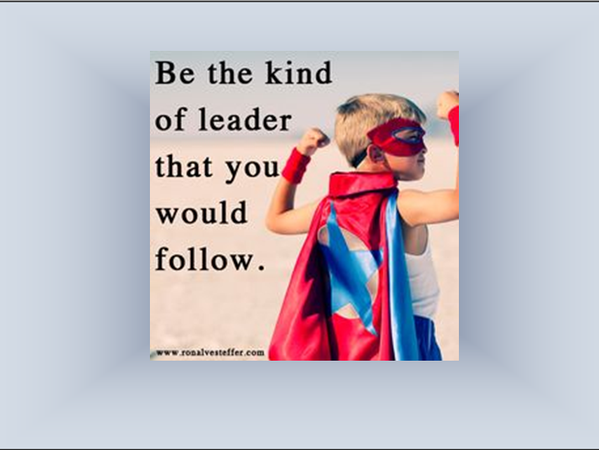 January is a month of new year's resolutions, making promises to improve ourselves, and organizing our lives. To some people that might mean eating healthier, drinking more water, or spending less time on your device. This is also the perfect time to set some goals. Academically, students set goals to improve their overall grade or a grade in a specific class. Personally and socially, students can set goals to put them on a leadership track. .
Some examples of learning how to be a leader are found in the online Forbes article: "Ten Ways Parents Can Teach Their Children to be Leaders" https://www.forbes.com/sites/deeppatel/2017/07/26/10-ways-parents-can-teach-their-children-to-be-leaders/#3e8b55872a76.
Students learn about leadership by trying out sports and activities and by being on a team. Mainly, through teamwork, students learn an important component in leadership. The team practices together and competes together. By playing hard, coordinating plays, and working insync with each other to reach a common goal, teams learn an important part of leadership. Students may not always be the star of the show, play in the whole game, or make the most shots. Luckily, that is what teams are for, to work together.
When students learn to problem solve and work things out with others using empathy and sympathy, they are gaining an important leadership skill. The ability to understand others feelings is important in being an effective leader and having others follow along. Students learn how to do this by respectfully talking to peers and respecting classroom rules.
Students need to know how to embrace failure. There will be times when things don't go as planned, but how we deal with it is very important in who we are. Adults can model this behavior to help children find a healthy way of dealing with failure and disappointment. Students who handle their disappointments by trying harder, will learn to keep working harder to meet their goals.
Teaching students the importance of not procrastinating. Knowing how to set a goal and taking the necessary steps to meet it on time, is an important part of leadership. Leaders know how to take charge to get things accomplished. Students practice this at school as they work toward projects, tests, and papers.
Nikki Curliss, Guidance Counselor, has been at StMM for 8 years. She enjoys spending time helping students one-on-one and with whole classroom lessons.