Spiritual Life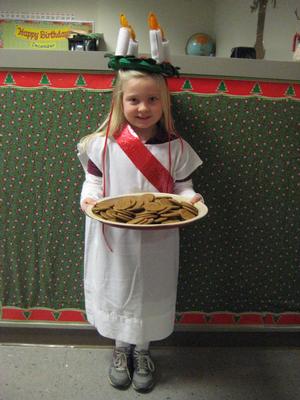 St. Mary Magdalene Catholic School (StMM) is a community that proclaims the gospel by our dedication to quality instruction while fostering our commitment to the needs of others. Our mission is carried out in a variety of ways that allow our students the opportunity to worship, learn in a God-centered environment, and care for the needs of others while fostering the total spiritual development of each child.
Each day begins with a Morning Prayer. On a rotating basis throughout the year, individual classrooms participate in daily Chapel Mass. Additionally, school-wide liturgy is celebrated on Thursdays and Holy Days throughout the year, and our school day ends with a closing prayer.
StMM students participate in a variety of special prayer services throughout the year. October is the month of the Holy Rosary; each classroom prays a decade of the Rosary each school morning in October. During Advent, we gather as a school community each morning in the gym for a special prayer service. Lent is also a special time for prayer at StMM. During Lent we gather as a school community on Friday mornings to reverently pray the Stations of the Cross, and our 8th grade class performs the Living Stations on Holy Thursday. A May Crowning Service in the beginning of the month honors Mary, as well as individual class visits to Mary's statue near the playground to leave flowers.
StMM has a unique campus youth ministry group called the Monarch Leadership in Service Ministry (MLSM). This is a student run organization that provides leadership within the school, carries out many of the school wide prayer services, and organizes service projects within the school. The goals of the MLSM are based upon Renewing the Vision: Framework for Catholic Youth Ministry – (USCC, 1997) and they are: To encourage young people to live as disciples of Jesus Christ in our world today; to draw young people to responsible participation in the life, mission and work of the Catholic faith community; and to nurture the total personal and spiritual growth of each young person. Some of the different school wide service projects we have done as a school community under the leadership of the MLSM include: Brown Bag Ministry (making sandwiches for the needy), Operation We Care (cards for veterans), Catholic Parish Outreach food drive, Juvenile Diabetes Research Foundation Walk, St. Nick Shoe Drive, Migrant Workers Collection, Kid's Café, The Giving Tree, and Plan for Japan – A Raffle for Relief.