Spiritual Life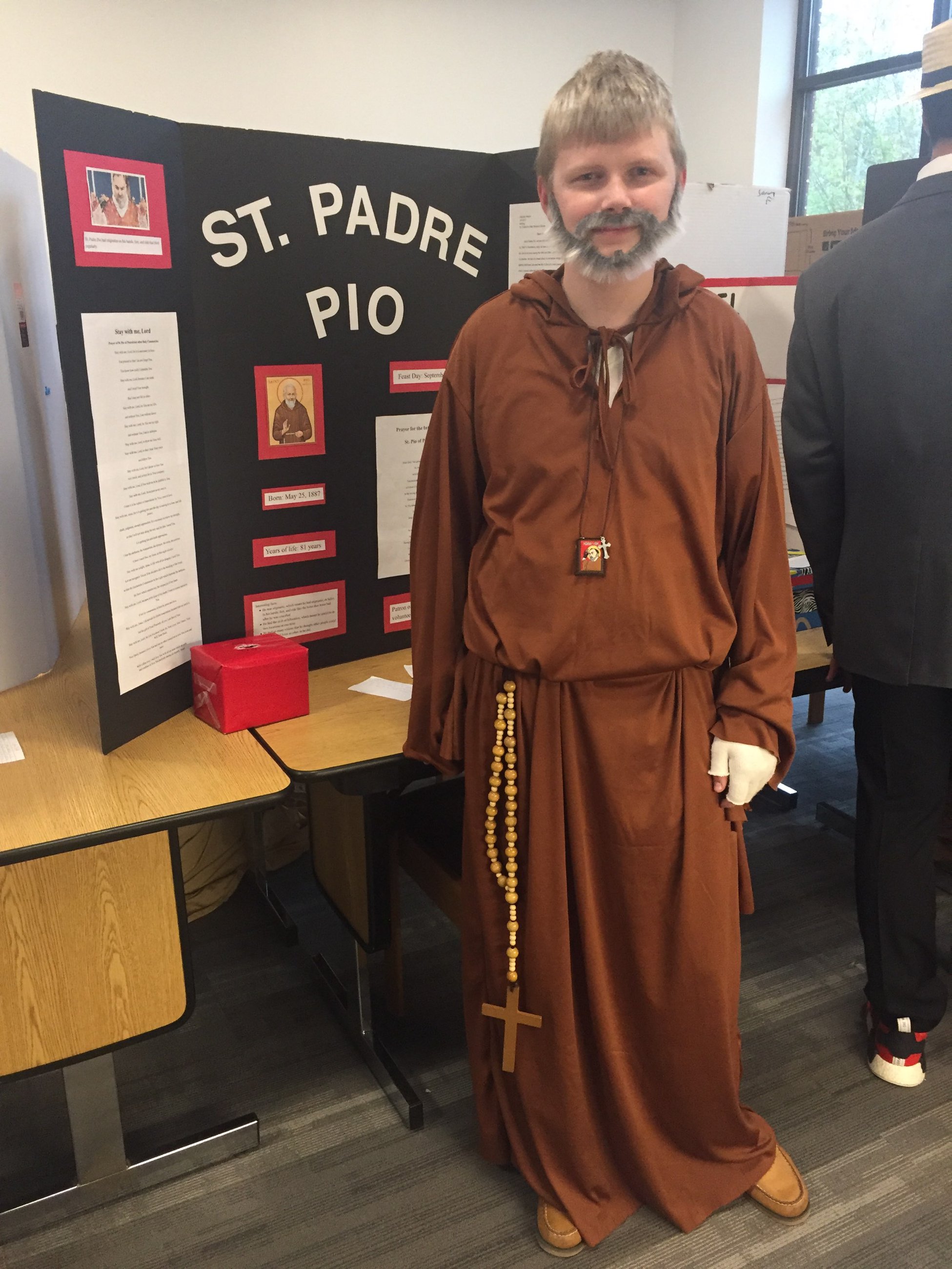 St. Mary Magdalene Catholic School (StMM) is a community that proclaims the gospel by our dedication to quality instruction while fostering our commitment to the needs of others. Our mission is carried out in a variety of ways that allow our students the opportunity to worship, learn in a God-centered environment, and care for the needs of others while fostering the total spiritual development of each child.
Each day begins with a Morning Prayer. On a rotating basis throughout the year, individual classrooms participate in daily Chapel Mass. Additionally, school-wide liturgy is celebrated on Thursdays and Holy Days throughout the year, and our school day ends with a closing prayer.
StMM students participate in a variety of special prayer services throughout the year. October is the month of the Holy Rosary; each classroom prays a decade of the Rosary each school morning in October. During Advent, we gather as a school community in the church throughout Advent for a special prayer service. Lent is also a special time for prayer at StMM. During Lent we gather as a school community on Friday mornings to reverently pray the Stations of the Cross, and our 5th grade class performs the Living Stations on Holy Thursday. A May Crowning Service in the beginning of the month honors Mary, as well as individual class visits to Mary's statue to leave flowers.
StMM has a unique campus youth ministry group called the 8th Day Group. This is a monthly service club developed to form 8th grader students into leaders of service for our school and the community. The name 8th Day was based on both the involvement of 8th grade students as well as keeping service projects close to the 8th day of each month. Our meetings allow 8th grade students to develop, plan and organize service events. Responsibilities of the students include planning each event with timelines, gaining permission from the appropriate people/facilities, determining any necessary supply lists, promoting the event, and recruiting volunteers. Past and future events include a food drive for Catholic Parish Outreach, a bake sale to raise awareness of Marfan Syndrome, and Santa helper babysitting for a Parents' Night Out.