The Most Wonderful Time Of The Year
December 20, 2019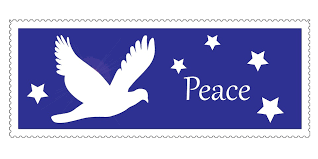 The most wonderful time of the year can also turn into the most stressful time of the year. Do you thrive at this time of year, or just survive? This December Counselor Corner article is meant to help, and might just make your list of a few of my favorite things.
In a recent Wall Street Journal article Erica Komisar, a therapist, points out that higher rates of depression and anxiety among children are due to a declining interest in religion. According to a Gallup poll, the U.S. has seen a "20% decrease in attendance at formal religious services in the past 20 years."
Having a strong family belief in God, and having hope for the future, can be what a child needs to get through stressful days. No matter how hard school, friends, work and family can be, finding things to be grateful for can help everyone cope with life's difficulties.
Church communities reinforce kindness, empathy, forgiveness, and gratitude. In addition, church services create a calm, peaceful place for people to think and pray. Being in a quiet space can be your peace on earth. In this season, attending Advent services, Christmas Mass, Church Choir events, and participating in Angel tree giving, are all ways to help you "get in the spirit" of the season. We are fortunate to be part of a church community with Mass offered daily, and at multiple times on the weekend.
While attending Mass out of town a few weeks ago, a priest said in his homily that going to church was feeding the soul and he made a striking analogy: we don't feed our bellies by watching the Food Network. We need to take it all in by attending and participating in religious services regularly.
In addition to feeding your soul, there are other ways to help us feel less stressed during the Advent and Christmas seasons.
A recent article in the New York Times compiled several recommendations for ways to take care of yourself and enjoy this wonderful time of the year. They included these tips:
Mental Health: Say no to perfection but yes to happiness. Ask: what will make you and your family genuinely happy? Do you enjoy family game night or family movie night? Put down the phone and connect face to face with your loved ones.
Family Harmony: Plan ahead of time before attending family gatherings. What topics should you avoid? How long are you staying? What time will we eat and what other activities will take place? Help your family by sticking to routines even if you are traveling.
Physical Health: Eat well and move well. Plan to balance the protein and the sweets. Create islands on your plate, not continents! Enjoy the many dishes, but balance them out by staying active. Create a new tradition of a family walk after dinner. Walking and looking at holiday lights can be a fun family tradition. This is also a great time to talk with each other and connect out in the cold.
During this time of year, my wish is that you find time to take care of yourself and your family. Merry Christmas!