Guidance Corner
The Guidance Counselor at St. Mary Magdalene Catholic School provides short-term individual and small group guidance lessons that address academic and personal success. The Counselor provides classroom guidance lessons that include respect, bullying, conflict resolution/problem solving, study skills/test taking skills, and character education. Communication between the Guidance Counselor and parents is vital. If you have a concern about your child, please call or email.
Guidance Blog
March 15, 2019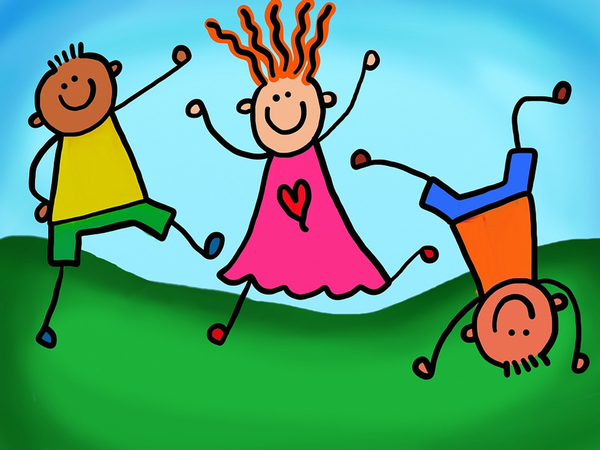 Throughout the year, our Guidance Counselor creates guidance lessons to help students academically, socially and personally. Through classroom lessons, the students gain a greater understanding of self-awareness and showing respect for self and others.
To help our kindergarten students with listening skills and following the rules, the students read the book, Howard B. Wigglebottom Learns to Listen and discussed the importance of being a good listener. It's important to listen to keep up in school and to follow rules so one doesn't get hurt. Another time, the students read the book, The Little Engine That Could, The students thought about what they can focus on and work hard on at school. They learned the importance of perseverance and not giving up.
First grade learned about what qualities make a good friend and how to be one. After we talked about what a friend looks like, the students created friendship bracelets to remind them about the lesson.
Students in first - third grade learned about conflict management. The students watched the Kelso video series, which are short videos portraying children with small problems. The children then discussed how to handle the conflicts in the video. The students processed the small problems and talked about how to best handle the conflicts from the Kelso good choice wheel of options. Some options are; tell the person to stop, walk away, take turns, talk it out, etc.
The third grade learned about kindness by listening to a reading of Have you Filled a Bucket Today? Afterwards, the students discussed being kind to others and filling someone else's bucket as well as your own. The students gave examples of what they do to help others, which in return, fills their own bucket. They came up with as simple tasks as holding the door open for someone, smiling at a classmate, and following directions in class.
Students in fourth and fifth grade learned about work habits and being organized. The students were led in discussions on "what do I want to do vs. what do I need to do?". The students discussed how to handle conflicts within themselves and learn to prioritize and make time to do things they want to do.
To help our middle school students reach their potential and be successful, the students had a conversation and lesson on Learning Styles. The students took a questionnaire to find out if they were an auditory, visual or kinesthetic learner. The goal was to help give examples of different ways of learning that will help each individual student.
Technology Safety is an important topic to discuss with students in fifth-eighth. The students were engaged in an interactive survey using Kahoot. The students answered questions and had to think how to best handle situations if someone was trying to contact them or if someone was cyberbullying someone. The students learned how to protect their digital footprint.
To further help our students socially and personally, the school community participated in the Sandy Hook Promise program; Start with Hello!. StMM is a registered school with the national program and we have been an innovative school leading the discussion in the Raleigh Diocese. This year, some 8th graders were chosen to help facilitate the program. The 8th grade students were trained on the program and helped model social cues through icebreaker activities. The program is designed to reach out to others, teach empathy and how it simply starts with "hello".
Nikki Curliss, Guidance Counselor, has been at StMM for 8 years. She enjoys spending time helping students one-on-one and with whole classroom lessons.
Guidance Articles
Post
Comments
Created By
Date Created
Last Modified
Last Modified On:
09/28/2016
How to Avoid the Brain Drain over the Summer According to the National Education Association (NEA), parents need to encourage reading all summer. Take your child to the library for her/him to pick ...
read more
Last Modified On:
09/29/2016
CNN reported on teens and social media. The article and video is about two professors who followed 200+ teens to capture their social media usage; http://www.cnn.com/specials/us/being13. T...
read more
Last Modified On:
09/28/2016
How you learn is just as important as what you learn. There are different ways of studying and learning styles. Flash cards may work for some students but they may not be as helpful for others. We tea...
read more
Last Modified On:
09/28/2016
Longtime educator Caltha Crowe says we can help children learn how to manage certain everyday conflicts with others -- instead of solving these problems for them. In the article, "Coaching Ch...
read more
Last Modified On:
09/28/2016
It is always a good idea to review this information about Internet Safety. Check out my post from last May.
Last Modified On:
09/28/2016
Web Resources: www.greatschools.org : articles, worksheets, tips for preschool – high school www.funbrain.com: math, reading, puzzles, games www.summerskills.com: $$ preschool-high scho...
read more
Last Modified On:
09/28/2016
The days are getting warmer, the daylight is lasting longer, and the pollen is floating in the air. Springtime is a wonderful time of year for your family to enjoy time outdoors, but don't start...
read more
Last Modified On:
09/28/2016
"Children are great imitators. So give them something great to imitate". Anonymous Think of the great leaders in your life. What qualities do you think of when describing these le...
read more
Last Modified On:
09/28/2016
The goal of the parent-teacher conference is to talk about how everyone involved can help the student be successful. Teachers are prepared with examples of the student's work. Parents also need ...
read more
Last Modified On:
09/28/2016
Based on Tips for Parents by the National Association of School Psychologists The beginning of a new school year can be challenging and stressful for both students and parents. Transitioning from a...
read more
Last Modified On:
09/28/2016
Throughout the year, the StMM Technology lab, in conjunction with our guidance department, promotes Internet safety and responsible use of technology with our students. A few topics that have be...
read more
Last Modified On:
09/28/2016
The best thing about the future is that it comes one day at a time. By Abraham Lincoln What is the best way to make tomorrow run smoothly? Start planning for it today! The night before can be...
read more
Last Modified On:
09/28/2016
Peaceful Christmastime! It's the Most _______ Time of the Year! How would you complete the sentence? During the Christmas season, we are spending more time with distant relatives, keepi...
read more
Last Modified On:
09/28/2016
During the week of Oct 28-November 1, students in Technology class are focusing on Internet dangers and cyber-bullying. Mrs. Curliss and Mrs. Cadran have teamed up to speak to the students on the topi...
read more
Last Modified On:
09/28/2016
Anxious children can benefit a great deal from support of their parents. The following tips will provide you with some ideas for helping your anxious child. For additional information, visit the full ...
read more
Last Modified On:
09/28/2016
The U.S. Department of Education has assembled tips and advice to help you and your child have a successful academic year. Below is a condensed list. For a more detailed list, please visit: http://www...
read more
Last Modified On:
09/28/2016
The staff at Great Schools has put together tips to help with the return to school. These tips and other school related advice can be found at: http://www.greatschools.org/back-to-school/preparation/7...
read more
Last Modified On:
09/28/2016
By Naomi Drew, author of No Kidding About Bullying "Hey, get out of my way!" "No, you get out of MY way." "I was here first!" "No you w...
read more
Last Modified On:
09/28/2016
The PSO sponsored a discussion for parents on computer and Internet awareness. The experts addressed concerns and discussed the importance of parental involvement with children on the Internet. ...
read more
Last Modified On:
09/28/2016
by Carrie Snyder http://www.huffingtonpost.com/parents/ Craig Kielburger became famous when, at only twelve years old, he founded a charitable organization to fight child exploitation ca...
read more
Last Modified On:
09/28/2016
Author Irene van der Zande has been featured as a child safety expert by USA Today, CNN, Today Moms, and The Wall Street Journal. She is the author of Bullying: What Adults Need to Know and Do to Keep...
read more
Last Modified On:
09/28/2016
This article was featured in Healthy Children Magazine It's not possible to protect our children from the ups and downs of life. Raising resilient children, however, is possible and can provi...
read more