Guidance Corner
The Guidance Counselor at St. Mary Magdalene Catholic School provides short-term individual and small group guidance lessons that address academic and personal success. The Counselor provides classroom guidance lessons that include respect, bullying, conflict resolution/problem solving, study skills/test taking skills, and character education. Communication between the Guidance Counselor and parents is vital. If you have a concern about your child, please call or email.
Guidance Blog
May 02, 2019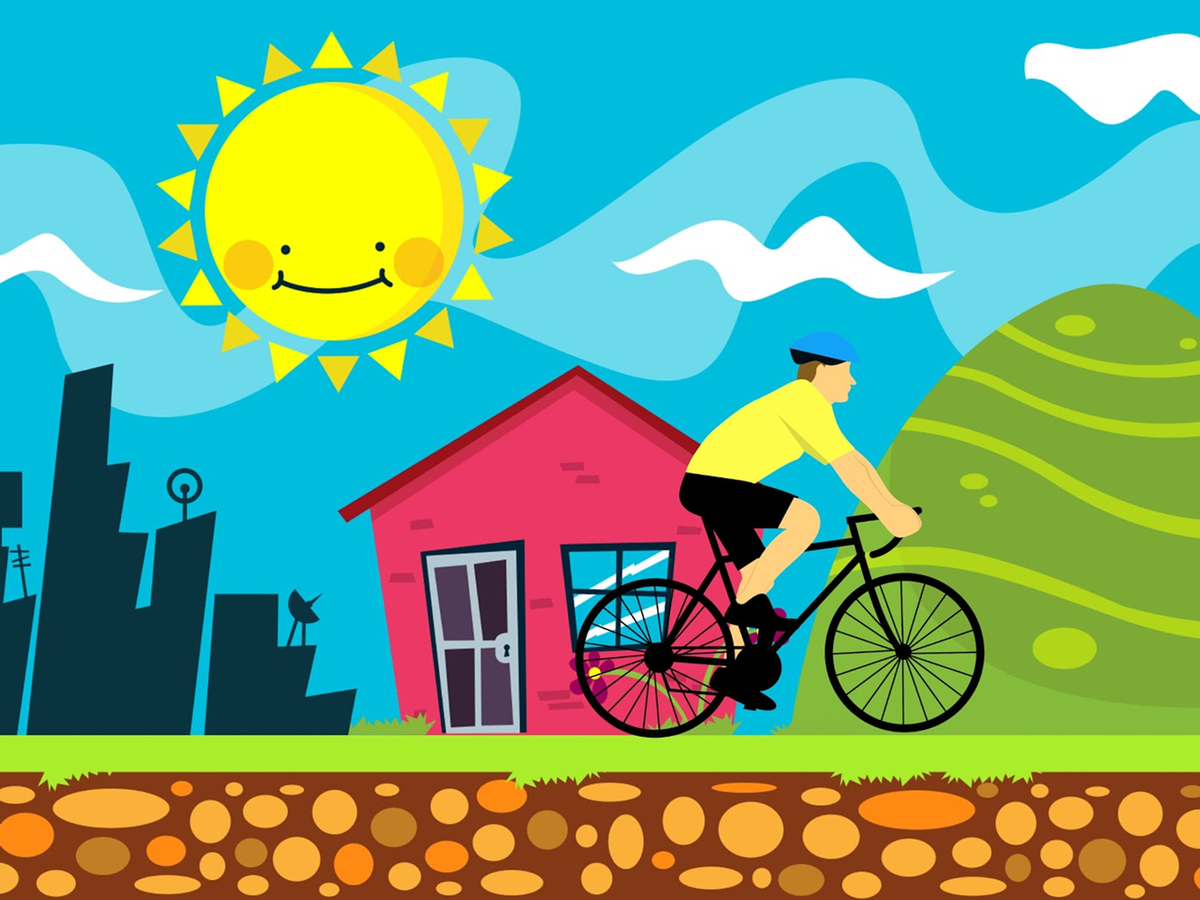 Now that the calendar has been flipped to May, we all start talking about summer plans, summer camps, and finding time to relax with family. All that unstructured time can be difficult for families to have to readjust to a schedule. For some families, this can create struggles and disagreements amongst each other. I have found a parenting article: https://www.parents.com/kids/development/behavioral/trouble-at-school/, with advice on how to help prepare for the transition. "Change—even good change—is hard on children. It's disorienting for them not to know what to expect," says Parents advisor Eileen Kennedy-Moore, Ph.D., author of What About Me?: 12 Ways to Get Your Parents' Attention Without Hitting Your Sister.
Stick to a Schedule - This time of year our calendars get booked up with all the "end of the year" parties and school events. This makes it hard for children to keep to a schedule. How does your family react when they are overbooked? Feel free to turn down some activities for the sanity of your family. The parties and events sound like fun, but it may not be fun if everyone is cranky the next day. Make the right decision for your family and face your "fear of of missing out".
Maintain Friendships: At the beginning of summer, look at your calendar and find times to schedule playdates with friends. Find a camp for the kids to do together or just invite a friend over to the house for a few hours. It's good for kids to stay connected and learn how to manage their social time with their friends in person, not just on their device. It's also good for kids to make new friends. If your child is attending a camp, make sure to tour the facility and meet the counselors ahead of time to help ease with the transition.
Watch Your Words: Watch your child's reaction to talking about the next year. Are they nervous talking about being a year older? Are they nervous about going to a new school building? Are they disappointed that a friend isn't returning or transitioning to the same school? Don't just brush off their nervousness and anxiety. Listen to them and pay attention to their nonverbals. Change is inevitable, but talking about it too much doesn't necessarily make it easier. Can you think about your transitions as a kid? Share some stories about how you handled this time in your life.
Inspire Education: Don't just stop learning because your child isn't in school. Find camps the children will be engaged in and enjoy learning and broadening one's perspective. Find workbooks and challenge your child to make a goal of completing it before the end of the summer. Find ways to make learning fun by attending local museum programs. Look up information at your local library for age appropriate discussions and workshops. Here is a list of other fun and interactive activities to try over the summer:
Deck of cards: used as flashcards/game of war
Sidewalk chalk to write out math problems, spelling words
Library programs, free books, audio books
Museum programs
Board games: Yahtzee, Boggle, etc
License plate game: addition, subtraction, math and states
Crafts for fine motor skills
Workbooks: inexpensive books at 5 Below
Kids cook night: theme nights learn about different countries
Daily journals about summer vacation
Volunteer programs and community service
Research High Schools for future visits
Parks programs: visit parks, register for programs
A-Z games: items in the grocery store
Missing items games
Plant a garden
Nikki Curliss, Guidance Counselor, has been at StMM for 8 years. She enjoys spending time helping students one-on-one and with whole classroom lessons.
Guidance Articles
Post
Comments
Created By
Date Created
Last Modified
Last Modified On:
09/28/2016
How to Avoid the Brain Drain over the Summer According to the National Education Association (NEA), parents need to encourage reading all summer. Take your child to the library for her/him to pick ...
read more
Last Modified On:
09/29/2016
CNN reported on teens and social media. The article and video is about two professors who followed 200+ teens to capture their social media usage; http://www.cnn.com/specials/us/being13. T...
read more
Last Modified On:
09/28/2016
How you learn is just as important as what you learn. There are different ways of studying and learning styles. Flash cards may work for some students but they may not be as helpful for others. We tea...
read more
Last Modified On:
09/28/2016
Longtime educator Caltha Crowe says we can help children learn how to manage certain everyday conflicts with others -- instead of solving these problems for them. In the article, "Coaching Ch...
read more
Last Modified On:
09/28/2016
It is always a good idea to review this information about Internet Safety. Check out my post from last May.
Last Modified On:
09/28/2016
Web Resources: www.greatschools.org : articles, worksheets, tips for preschool – high school www.funbrain.com: math, reading, puzzles, games www.summerskills.com: $$ preschool-high scho...
read more
Last Modified On:
09/28/2016
The days are getting warmer, the daylight is lasting longer, and the pollen is floating in the air. Springtime is a wonderful time of year for your family to enjoy time outdoors, but don't start...
read more
Last Modified On:
09/28/2016
"Children are great imitators. So give them something great to imitate". Anonymous Think of the great leaders in your life. What qualities do you think of when describing these le...
read more
Last Modified On:
09/28/2016
The goal of the parent-teacher conference is to talk about how everyone involved can help the student be successful. Teachers are prepared with examples of the student's work. Parents also need ...
read more
Last Modified On:
09/28/2016
Based on Tips for Parents by the National Association of School Psychologists The beginning of a new school year can be challenging and stressful for both students and parents. Transitioning from a...
read more
Last Modified On:
09/28/2016
Throughout the year, the StMM Technology lab, in conjunction with our guidance department, promotes Internet safety and responsible use of technology with our students. A few topics that have be...
read more
Last Modified On:
09/28/2016
The best thing about the future is that it comes one day at a time. By Abraham Lincoln What is the best way to make tomorrow run smoothly? Start planning for it today! The night before can be...
read more
Last Modified On:
09/28/2016
Peaceful Christmastime! It's the Most _______ Time of the Year! How would you complete the sentence? During the Christmas season, we are spending more time with distant relatives, keepi...
read more
Last Modified On:
09/28/2016
During the week of Oct 28-November 1, students in Technology class are focusing on Internet dangers and cyber-bullying. Mrs. Curliss and Mrs. Cadran have teamed up to speak to the students on the topi...
read more
Last Modified On:
09/28/2016
Anxious children can benefit a great deal from support of their parents. The following tips will provide you with some ideas for helping your anxious child. For additional information, visit the full ...
read more
Last Modified On:
09/28/2016
The U.S. Department of Education has assembled tips and advice to help you and your child have a successful academic year. Below is a condensed list. For a more detailed list, please visit: http://www...
read more
Last Modified On:
09/28/2016
The staff at Great Schools has put together tips to help with the return to school. These tips and other school related advice can be found at: http://www.greatschools.org/back-to-school/preparation/7...
read more
Last Modified On:
09/28/2016
By Naomi Drew, author of No Kidding About Bullying "Hey, get out of my way!" "No, you get out of MY way." "I was here first!" "No you w...
read more
Last Modified On:
09/28/2016
The PSO sponsored a discussion for parents on computer and Internet awareness. The experts addressed concerns and discussed the importance of parental involvement with children on the Internet. ...
read more
Last Modified On:
09/28/2016
by Carrie Snyder http://www.huffingtonpost.com/parents/ Craig Kielburger became famous when, at only twelve years old, he founded a charitable organization to fight child exploitation ca...
read more
Last Modified On:
09/28/2016
Author Irene van der Zande has been featured as a child safety expert by USA Today, CNN, Today Moms, and The Wall Street Journal. She is the author of Bullying: What Adults Need to Know and Do to Keep...
read more
Last Modified On:
09/28/2016
This article was featured in Healthy Children Magazine It's not possible to protect our children from the ups and downs of life. Raising resilient children, however, is possible and can provi...
read more