The Guidance Counselor at St. Mary Magdalene Catholic School provides short-term individual and small group guidance lessons that address academic and personal success. The Counselor provides classroom guidance lessons that include respect, bullying, conflict resolution/problem solving, study skills/test taking skills, and character education. Communication between the Guidance Counselor and parents is vital. If you have a concern about your child, please call or email.
Here are Some Tips to Help Your Family Stay Organized. 
August 24, 2020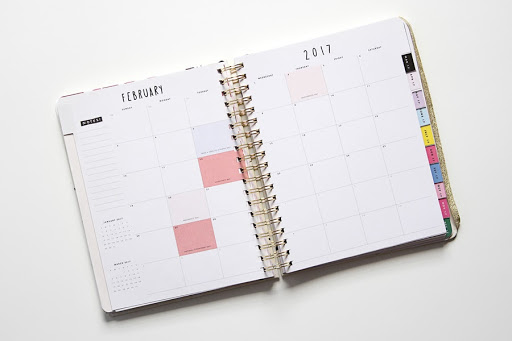 Organize School and Activity Schedules

These last few months have been different for all of our schedules. The summer is oftentimes full of spur of the moment activities. Back to school planning allows you to get back into a routine. If you haven't yet, buy a calendar, find one online or make one with your kids.

Involve the family when you write down activities on the calendar. Have everyone write in their activities — piano lessons or sports practice and games. This is a great way to talk about responsibility, organization, and time management.
Have a weekly meeting to discuss the week ahead. Each day talk about the routine for that day; picking up from school, activities for the evening, dinner plans, etc. Students feel more prepared if they know what is happening each day.
Organize Your School Supplies
Hopefully this week your child will have a better idea of which notebooks and supplies are needed for school and which items can be left at home. Being organized makes everything else easier. It helps you get to schoolwork faster without wasting time looking for stuff.
Recommend your children keep assignments and class information organized by subject. Set up a system at home with binders, notebooks, or folders. If your child is stuffing loose papers in their bag or grabbing different notebooks for the same class, it's time to stop and reorganize!
Organize Your Space
Help your child establish a good workspace — someplace quiet enough to focus. It's best to work at a desk or table. Have a place set aside for homework. That way, when the child sits down, she/he is there to work and can help focus more quickly.
Organize Your Time
Assist your child with the planner to keep track of schoolwork:
Write down all assignments and when they're due.
Break big projects into parts. Note the dates when each part needs to be completed. Mark in the planner when to work on each part.
Mark the dates for tests, then make a note of when to study for them. Don't leave things until the last minute — you'll only end up working twice as hard to do half as well.
Enter other activities on your calendar — such as team practices, drama rehearsals, plans with friends, etc. Use the planner to schedule what time to do schoolwork on days you have other activities.