Guidance Corner
The Guidance Counselor at St. Mary Magdalene Catholic School provides short-term individual and small group guidance lessons that address academic and personal success. The Counselor provides classroom guidance lessons that include respect, bullying, conflict resolution/problem solving, study skills/test taking skills, and character education. Communication between the Guidance Counselor and parents is vital. If you have a concern about your child, please call or email.
Start With Hello 2019
October 24, 2019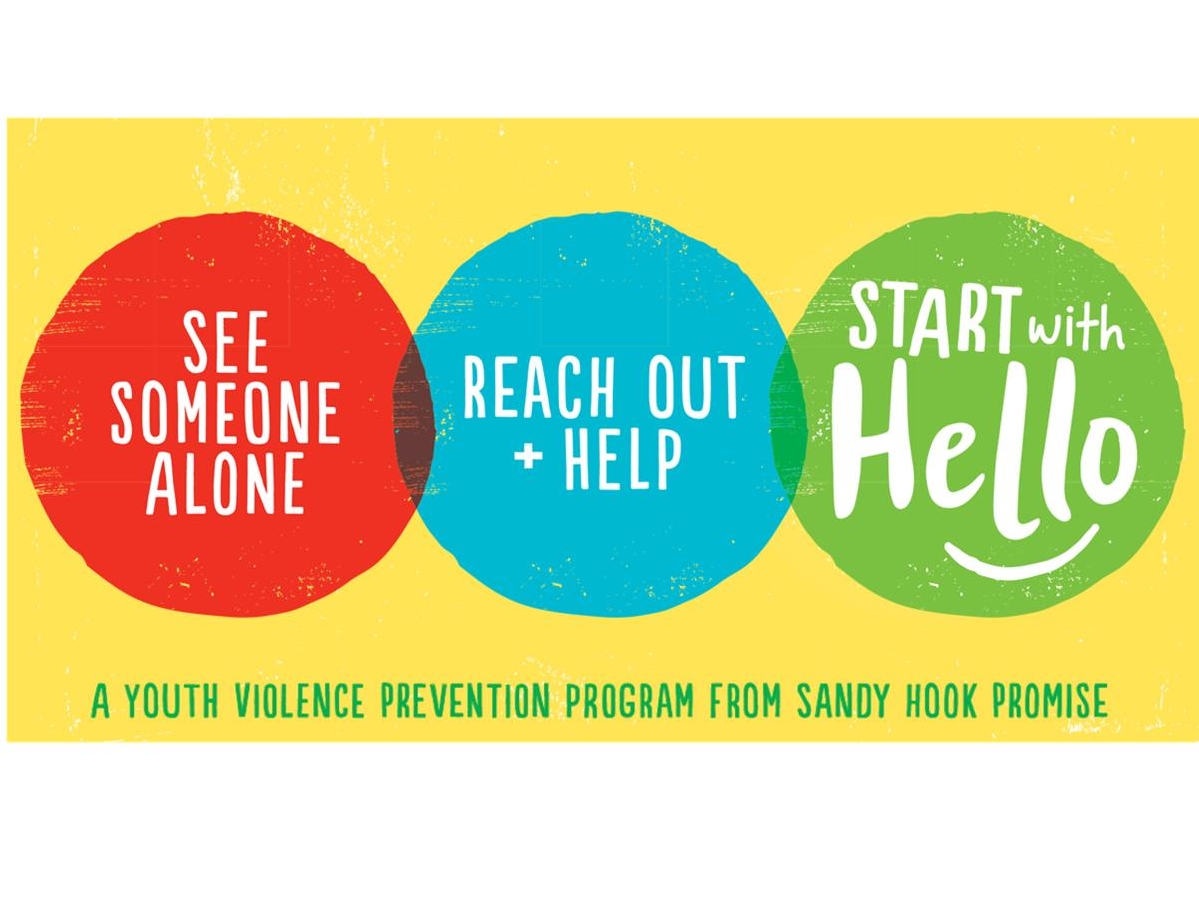 During October, the students have been learning about how to be an includer among their peers and reach out and make connections with others. It's as simple as saying, Hello!. This is the third year the students have had fun learning about the program, "Start with Hello". The purpose of the program is to teach children how to reach out and find a way to connect with those who might feel lonely or not included. For more information, visit the website:
https://www.sandyhookpromise.org/startwithhello
The students talk about how it feels to be left out and how to show empathy through an activity of "walking in someone else's shoes". We can all help include others in our lunch conversation or recess play time. The students drew cartoons about ways to help others. They shared with their classmates how to show empathy and reach out and help someone. Empathy is an important character trait for our students to relate to others, treat people with kindness, and reduce bullying. Harvard Graduate School of Education have come up with 5 Tips for parents to teach empathy. By modeling empathy for others, caring for others, and helping your community are all ways of showing empathy. https://mcc.gse.harvard.edu/resources-for-families/5-tips-cultivating-empathy
For some students, making small talk or approaching others in a group can be difficult. So for part of the time we had fun with icebreakers. A few 8th graders came into the younger grades and demonstrated how to actively engage in a conversation. They demonstrated good eye contact, asking questions and follow up questions, and connecting to another person. The students discovered others favorite foods, holidays and which superhero you would like to be. The students had to walk around the room greeting others by name and talking to many different students. The students discovered new and interesting facts about each other and enjoyed the opportunity to get to know their classmates.