John Mihalyo
Principal
B.A. - West Liberty University
Elementary Education, Minor in Social Sciences
M.S. - Shenandoah University
Educational Administration
Mr. Mihalyo has served as an educator in Catholic schools and in the public school system. He has been an educator for 21 years, 16 of them as a school administrator. After serving as the Principal of Saint Raphael Catholic School for seven years, he accepted the position of Principal at Saint Mary Magdalene Catholic School in 2019.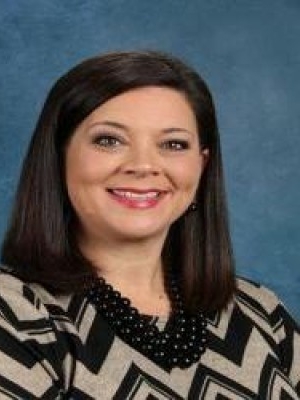 Kate Lawson
Assistant Principal, Dean of Students
B.S - East Carolina University
Elementary Education, Minor Mathematics
M.A East Carolina University
Elementary Education
M.A Gardner Webb University
School Administration
Mrs. Lawson has served as an educator in the Diocese of Raleigh for the last 10 years. Prior to becoming Assistant Principal, Mrs. Lawson served as the Dean of Middle School at St. Mary Magdalene Catholic School. Mrs. Lawson and her husband, Jonathan, have three sons, Kaleb, Eli and Charles.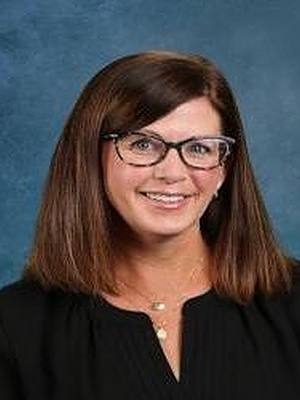 Nancy McElroy
Assistant Principal of Curriculum and Instruction
B.A. - Saint Mary's College
Elementary Education, Minor in Social Sciences
M.A. - University of Notre Dame
Educational Leadership
Mrs. McElroy has been a classroom teacher at St. Mary Magdalene since 2017. Prior to teaching at our school, she taught in public schools in both Wake County and Fairfax County. She has led small groups as part of the Appalachia Service Project in Tennessee and Virginia and served in Haiti at St. Bridget, our sister school. Mrs. McElroy and her husband, Kevin, have four children, Meredith, Connor, Colin, and Allison.
| | Name | Title | |
| --- | --- | --- | --- |
| | Agnew, Bonnie | 2nd Grade Teacher | |
| | Bartolomeo, Chelsea | 1st Grade Teacher | |
| | Bennett, Wendy | 3rd Grade Teacher | |
| | Bessler, Jeffrey | Athletic Director and Teacher | |
| | Bishop, Cathy | Teacher Assistant | |
| | Blake, Heather | Food Service Manager | |
| | Bright-Smith, Marsha | Teacher Assistant | |
| | Brignati, Jennifer | 7th & 8th Grade Teacher | |
| | Budronis, Maureen | Resource Teacher | |
| | Capobianco, Sarah | Teacher Assistant | |
| | Carr, Kimberly | Teacher Assistant | |
| | Carter, Colleen | 3rd Grade Teacher | |
| | Carter, Lindsay | 1st Grade Teacher | |
| | Curliss, Nikki | Guidance Counselor | |
| | Dapolite, Heather | Teacher Assistant | |
| | Davidson Dyer, Denise | 2nd Grade Teacher | |
| | Davis, Jacobi | Band Teacher | |
| | Duncan, Sue | Media Specialist | |
| | Farry, Mary | Teacher Assistant | |
| | Ferri, Jennifer | Elementary Spanish Teacher | |
| | Flanagan, Bill | Technology Manager | |
| | Fronk, Mary Pat | 5th Grade Teacher | |
| | George, Stephanie | Kindergarten Teacher | |
| | Groelle, Joel | 6th, 7th, and 8th Grade Teacher | |
| | Gunter, Denise | PK3 Teacher | |
| | Henning, Lynne | 8th Grade Teacher | |
| | Hernandez, Madelin | 4th Grade Teacher | |
| | Herrera, Norberto | Full-Time Substitute | |
| | Hull, Rebecca | Teacher Assistant | |
| | Jordan, Megan | Special Programs Manager | |
| | Kingston, Brooke | Executive Assistant | |
| | Kruchten-Gurecki, Jennifer | 7th & 8th Grade Religion Teacher | |
| | Laurita, Tara | PK4 Teacher | |
| | Levine, Heather | Art Teacher | |
| | Lynde, Joelle | Teacher Assistant | |
| | Magg, Candance | 5th Grade Teacher | |
| | Markoch, Susan | Lead Catechist for Catechesis of the Good Shepherd | |
| | Matthews, Bridget | Resource Teacher | |
| | McKee, Abigail | Teacher Assistant | |
| | Moore, Karlin | Teacher Assistant | |
| | Moran, Carolyn | 6th Grade Religion Teacher | |
| | Moy, Shari | Teacher Assistant | |
| | Oney, Meghan | 7th Grade Teacher | |
| | Perry, Wendy | Teacher Assistant | |
| | Portland, Lisa | Admissions & Marketing Officer | |
| | Rist-Sbraccia, Susan | Teacher Assistant | |
| | Schiff, Patricia | Resource Teacher | |
| | Seal, Kelley | 6th Grade Teacher | |
| | Senn, Barbara | PreSchool Director and Teacher | |
| | Shanmugham, Priscilla | Business Manager | |
| | Smith, Amy | 4th Grade Teacher | |
| | Smith, Bertha | Parish Safe Environment | |
| | Snyder, Aaron | 7th and 8th Grade Teacher | |
| | Spain, Angela | PK 4 Teacher | |
| | Sprague, Lynn | Teacher Assistant | |
| | Stein, Mary | Receptionist | |
| | Sweeney, Mackenzie | 6th Grade Teacher | |
| | Taylor, Sarah | 6th Grade Teacher | |
| | Walsh, RN, Wendy | Nurse | |
| | Weaver, Rick | Spanish Teacher | |
| | Weimer, Kelly | PK 3 Teacher | |
| | Wiegmann, Elizabeth | Kindergarten Teacher | |
| | Wilson, Carolyn | Teacher Assistant | |
| | Wright, Brandon | Technology Coordinator | |
| | Yonkovit, Jessie | 7th & 8th Grade Teacher | |
| | Yu, Jing | | |